Temporary Tattoos are a huge hit, a lot of fun, and popular with every age.
Realistic temporary
Airbrush Tattoos
will uniquely entertain your guests at your next party or event.
These are popular with everyone but especially teens / college students and adults. These tattoos will not wash off with water! They are great for those hot summer days because they are sweat proof and hold up great at a pool party! In fact, they can last between 3-5 days! They can easily be removed at any time by rubbing soap into the dry design or using rubbing alcohol. We use updated techniques that bring you the most realistic and stylish effects. The tattoo artist uses sets of stencils to layer and position the design on exposed parts of the body such as arms, chests, backs and legs of guests. The airbrush tattoo designs can be colorful or done in standard black ink.
Create branding for corporate events by requesting custom cut stencils so your logo can be tattooed on the guests! These realistic temporary airbrush tattoos are a huge hit and so much fun when you can fool others to think you got an actual tattoo!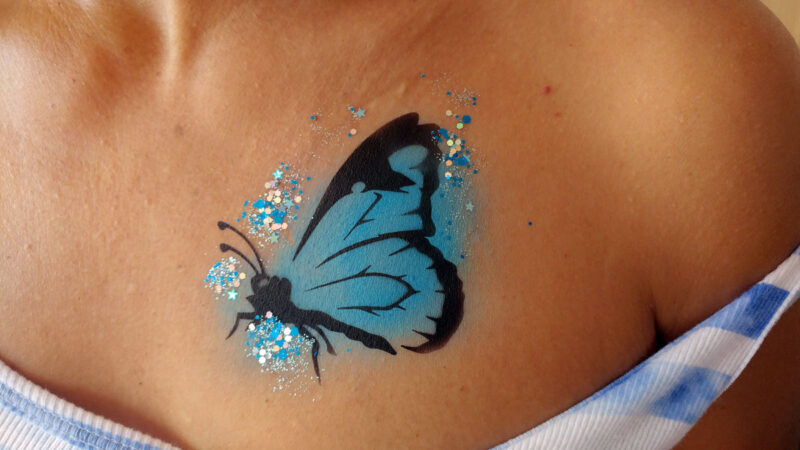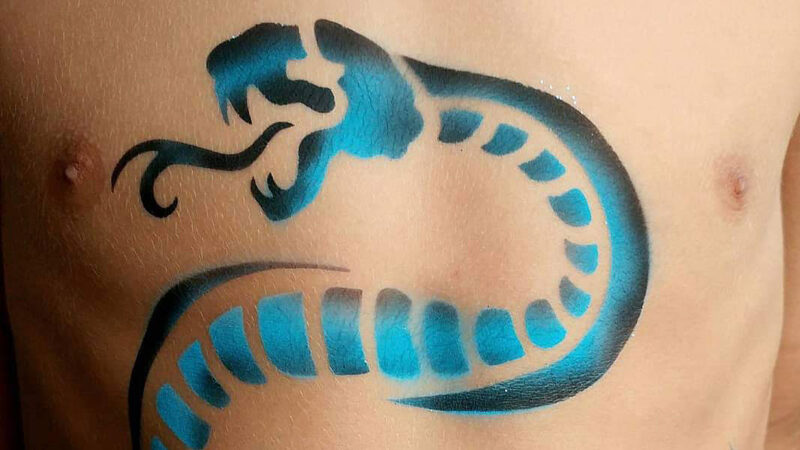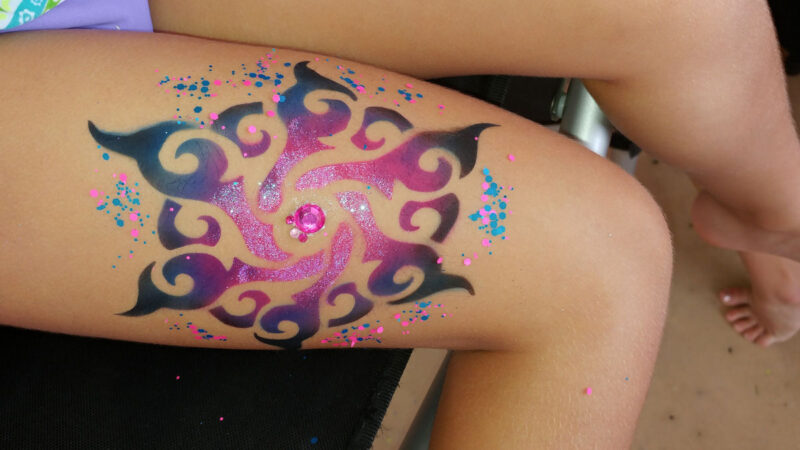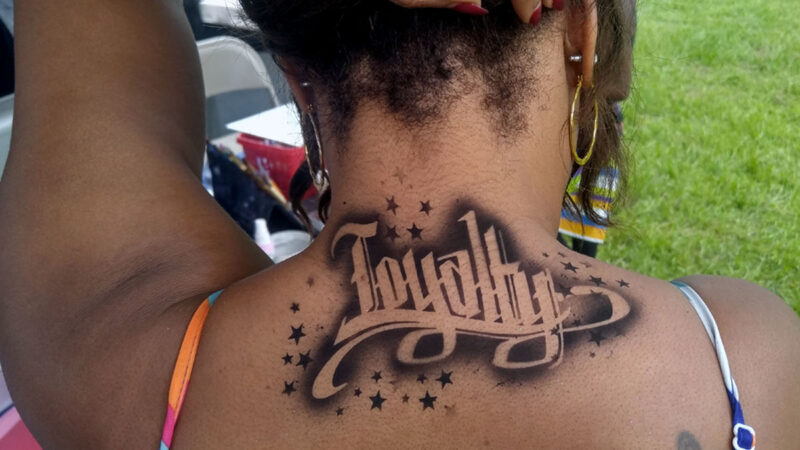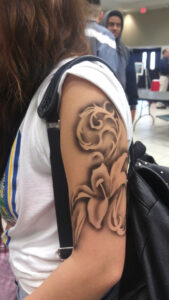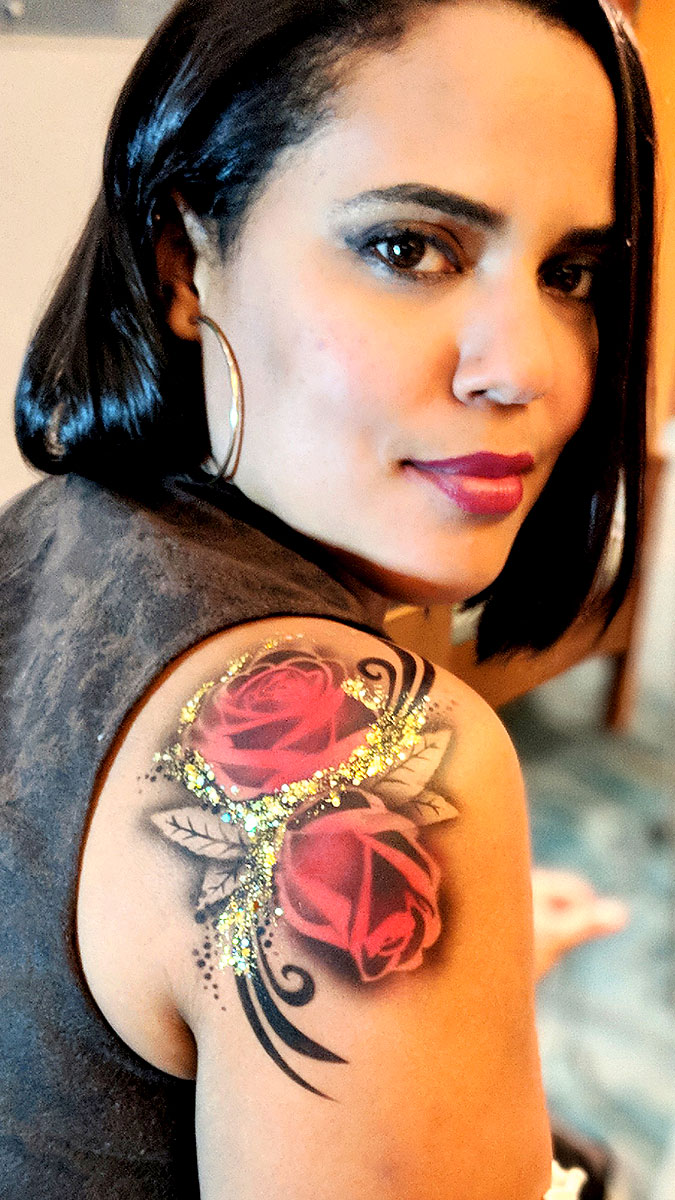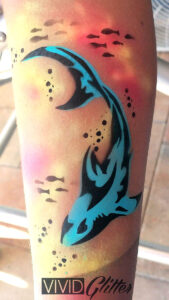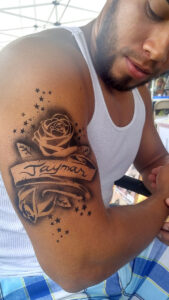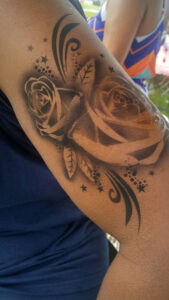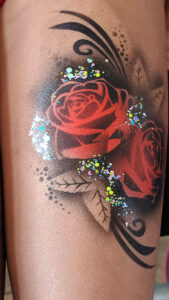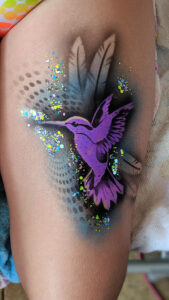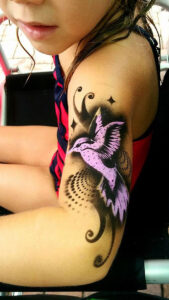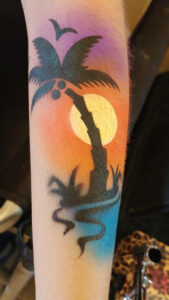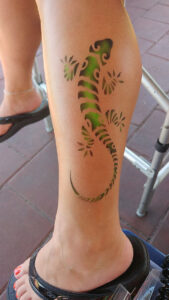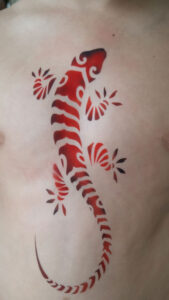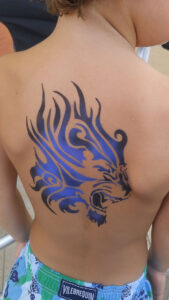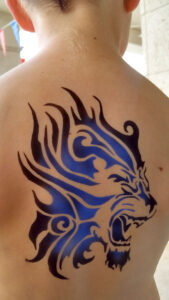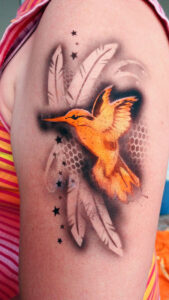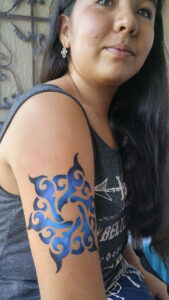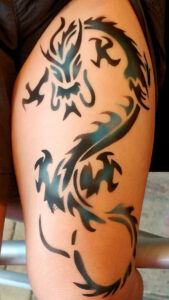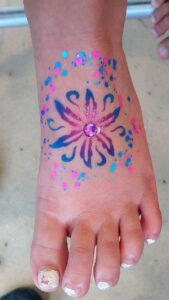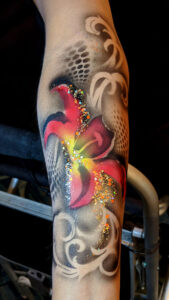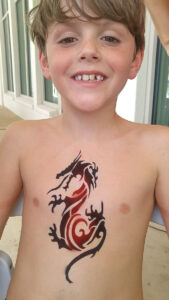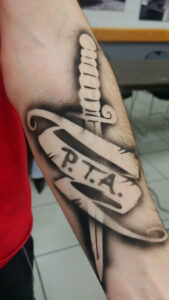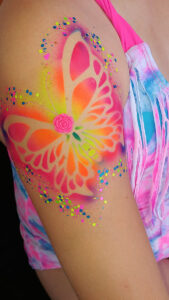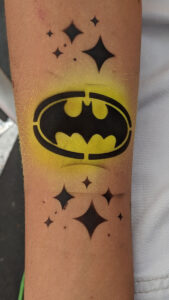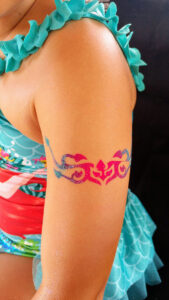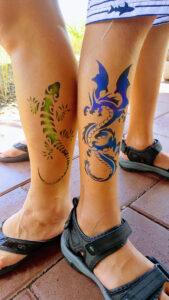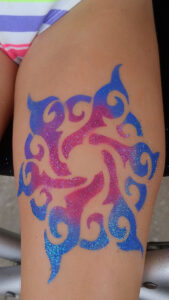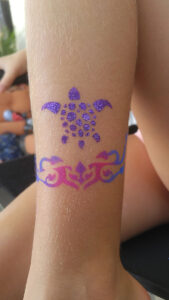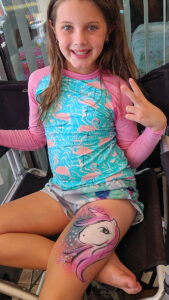 Airbrush Tattoo
Minimum 2 Hours

20-24 Participants

Arm, Leg or Face

Water Resistant

Simple Designs

1 Artist

No Additional Services
Airbrush Tattoo
Minimum 2 Hours

20-24 Participants

Full Face Designs

Water Resistant Paint

Additional Time Discounted

Requires Soap To Remove

No Additional Services
Custom Design
No Minimum

1-1000 Participants

1 Face Painter

1 Additional Entertainer

Additional Time Discounted

Standard or Waterproof

Mix & Match Services
Get A Quote / Book Services
Our face painters are among the best not only in Orlando, FL but VIVID provides the same top quality face painting professionals in every major US city. Cities we provide professional face painting include: Dallas TX, Fort Worth TX, Charlotte NC, St. Paul MN, Philadelphia PA, Pasadena CA, Harrison NJ, St. Louis MO, Santa Clara CA, Los Angeles CA, Denver CO, Tampa FL, Nashville TN, San Jose CA, Carson CA, Bridgeview IL, Hartford CN, Kansas City KS, New York City NY, Cleveland OH, Salt Lake City UT, Houston TX, Portland OR, and more.